Kinga Horvath is originally from Slovakia and is now a successful Fashion Stylist based in Munich Germany. Prior to establishing her business she graduated in Fashion and Communication Design at the Master School for Fashion Munich in 2008, where she also gained some experience working for Cocoon The Fashion Magazine. To date she has worked with a wide range of internationally recognized clients be it on a commercial, editorial, advertising, show, e-commerce and catalogue basis. Kinga can speak Slovak, Hungarian, German and English.
For commissions, inquiries and editorial requests please contact me by email or on my mobile.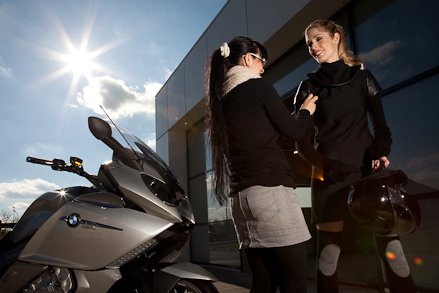 info@kingahorvath.de
+49 (0) 176.31414466
Instagram: kingahorvath.de
adidas AG, BANDAI NAMCO Games, be posh® E-Zigarette, BERNHEIM.CH, BMW Motorrad, BMW Motorrad Motorsport , BoConcept, C&A - Mary Kay Cosmetics GmbH, cocoon THE FASHION MAGAZINE, DePauli AG, DTM TV, DUCATI, W.L. GORE & Associates GmbH - GORE BIKE WEAR® & GORE RUNNING WEAR®, GQ Magazine, HARBOR Magazine, helsa® Fashion Shaping, HSE24, InterNations GmbH, Jaguar Germany, Kempinski Hotels SA, Kodak USA, Limango GmbH, Lions Air Group, LOWA SPORT SHOES, Novel Media GmbH, PG Bikes, Steven liebt Kino! PRO7, ProSiebenSat.1 Sports GmbH, Rolls-Royce, RUAG Schweiz AG, Starbucks®, Studio-3, TAG Heuer SA, Tamedia AG, Husqvarna, UBISOFT, Universal Music Group, Wellner - das Modehaus GmbH & Co. KG, Wolford AG...
Fashion Shows and Events: Anastacia at the Swiss Indoors Basel 2019, BMW Motorrad Motorsport Saisonfinale 2015 - BMW Welt, BMW Motorrad Days 2015 - Action Lifestyle Show, BMW Motorrad Motorsport Saisonfinale 2014 - Wolford AG, Starbucks® Summer Spirit Lookbook 2014, Wolford AG - Life Ball 2014 "Garten der Lüste" - Wien, C&A Filialveranstaltungen März/April/Mai 2014, Wolford AG - Event "Warm-up Party" BMW Museum 2013, elite Model Look 2011 Event Finale - BMW Motorrad Concept C, SBK World Championship - BMW Motorrad Motorsport 2010 - Nürburgring, SBK World Championship - BMW Motorrad Motorsport 2010 - Silverstone
E-Commerce: adidas AG, HSE24, a-n-a.com (Ana Alcazar), Bergwacht, fcbayern.com (Fan-Shop), laurel.de, eu-puma.com (Zalando), radeberger-    markenshopservice.de, stereo-muc.de, one-more-story.com, timezone-shop.de (Amazon), herrenaustatter.de, just4men.de, fashionsisters.de, gorewear.de, wellner.modehaus.de, bernheim.ch, hirmer.de
Celebrities: Anastacia, Orlando Bloom, Maria Costello, Alice Francis, Alena Gerber, Glasperlenspiel: Carolin Niemczyk and Daniel Grunenberg, Steven Gätjen, Sabine Holbrook, Hannes Jaenicke, Katrin Matsushita, Sara Nuru (Germany`s Next Topmodel 2009), Manuela Raffaetá, BMW-Motorrad-Chef Stephan Schaller, Christina Surer, Makani Terror (Kathrin Tölle), Valerie Thompson, Martin Tomczyk, Jürgen Peter Vogel, Viola Weiss, voXXclub, Rick Yune
Magazine: ADAC motorwelt, aktiv Rad fahren, Bayern Kurier, BEAUTY BALANCE Magazine Switzerland, BELANE, BIKE AND BUSINESS, BLACKPAPER, BMW Motorcycle Magazine, BMW Magazine, BOND Magazine, cocoon THE FASHION MAGAZINE, FOCUS, darkbeautymag, DREH MOMENT, Faster and Faster, FUEL Magazine, GATAWAY, GoSee, GQ Magazine, HARBOR, Iid Magazine, inside Kunden- und Mitarbeiterzeitung der helsa® Group International, InStyle, LE GRAND MAG, LISA, Moto Magazine Slovakia, Motocykl CZ, Munich Magazine, Münchner Merkur Prospektbeilagen, N24, OTL ON THE LEVEL, P1 MAGAZIN, PRESTIGE, QUALITY TIME Magazine, RIZE, SHARP END - Akrapovic Lifestyle Magazine, Star Wars Magazine, textile network - The international premium magazine for the textile chain, TextilWirtschaft, Vanity.hu, victim-magazine, Vogue.it, whiteliesmag, Wienerin, Wirtschafts Kurier...
Books: THE BMW BOOK, 90 YEARS BMW MOTORRAD, BMW MOTORRAD MAKE LIFE A RIDE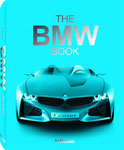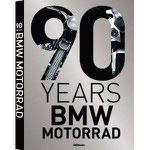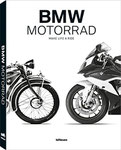 ---
1. Content
The author reserves the right not to be responsible for the topicality, correctness, completeness or quality of the information provided. Liability claims regarding damage caused by the use of any information provided, including any kind of information which is incomplete or incorrect,will therefore be rejected.
All offers are not-binding and without obligation. Parts of the pages or the complete publication including all offers and information might be extended, changed or partly or completely deleted by the author without separate announcement.
2. Referrals and links
The author is not responsible for any contents linked or referred to from his pages - unless he has full knowledge of illegal contents and would be able to prevent the visitors of his site from viewing those pages. If any damage occurs by the use of information presented there, only the author of the respective pages might be liable, not the one who has linked to these pages. Furthermore the author is not liable for any postings or messages published by users of discussion boards, guestbooks or mailing lists provided on his page.
3. Copyright
The author intended not to use any copyrighted material for the publication or, if not possible, to indicate the copyright of the respective object.
The copyright for any material created by the author is reserved. Any duplication or use of objects such as diagrams, sounds or texts in other electronic or printed publications is not permitted without the author's agreement.
4. Privacy policy
If the opportunity for the input of personal or business data (email addresses, name, addresses) is given, the input of these data takes place voluntarily. The use and payment of all offered services are permitted - if and so far technically possible and reasonable - without specification of any personal data or under specification of anonymized data or an alias. The use of published postal addresses, telephone or fax numbers and email addresses for marketing purposes is prohibited, offenders sending unwanted spam messages will be punished.
5. Legal validity of this disclaimer
This disclaimer is to be regarded as part of the internet publication which you were referred from. If sections or individual terms of this statement are not legal or correct, the content or validity of the other parts remain uninfluenced by this fact.
Responsible for the content:
Kinga Horvathova
80339 Munich/ Germany
USt-IdNr: 147/216/80895